Aspiring writers, rejoice! The power to elevate your writing lies in the art of editing. In this blog post, we will delve into the transformative process of editing, equipping you with essential tips and techniques to polish your work to perfection.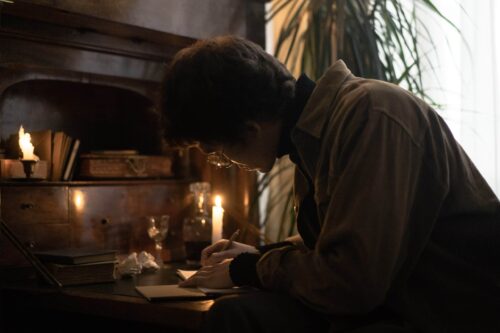 How To Edit Your Writing
1. Embrace the Fresh Perspective
Step away from your writing for a while to gain a fresh perspective. Return with renewed clarity and objectivity, ready to identify areas for improvement and refine your ideas.
2. Structure and Flow
Ensure your piece has a logical flow by organizing your ideas into coherent paragraphs and sections. Create a clear and engaging introduction, body, and conclusion that guide your readers through the journey of your narrative.
3. Cut the Clutter
Trim excess words and sentences that dilute your message. Be concise and precise, eliminating unnecessary repetition, clichés, and jargon. Each word should serve a purpose, enhancing the impact of your writing.
4. Harness the Power of Language
Craft your sentences with precision and artistry. Utilize vivid and evocative language, employing metaphors, similes, and sensory details to paint a vivid picture in your readers' minds. Vary your sentence structure and length to maintain rhythm and engage your audience.
5. Grammar and Punctuation
Pay meticulous attention to grammar and punctuation. Correct any typos, spelling errors, and grammatical mistakes. Use punctuation effectively to enhance clarity and convey your intended meaning.
6. Read Aloud
Read your work aloud to catch awkward phrasing, pacing issues, and inconsistencies. Listening to the rhythm of your writing will help you identify areas that need improvement and ensure a smooth reading experience.
7. Seek Feedback
Don't shy away from seeking feedback from trusted peers, mentors, or writing communities. Constructive criticism can provide valuable insights and highlight blind spots that you may have overlooked.
Conclusion: Editing Your Work
Editing is a transformative process that enables your writing to shine. Embrace the power of editing to refine your ideas, captivate readers, and elevate your writing to new heights. Remember, great writing is not born; it is crafted through the meticulous art of editing.
By implementing these editing tips, you will unleash the full potential of your writing and embark on a journey toward becoming a masterful storyteller. So, grab your red pen and embark on the adventure of editing your work into brilliance!
Jody Royer is a seasoned book reviewer, science fiction writer, and IT professional based in Montreal, Canada. With a passion for storytelling and a keen eye for detail, Jody offers valuable insights and guidance to aspiring writers, helping them refine their craft and elevate their writing to new heights.