Are you struggling to find your writing style? Every writer goes through a phase where they are still figuring out their voice. Developing your unique writing style takes time and effort, but it's worth it. A writer's voice is what sets them apart from others and makes their work stand out.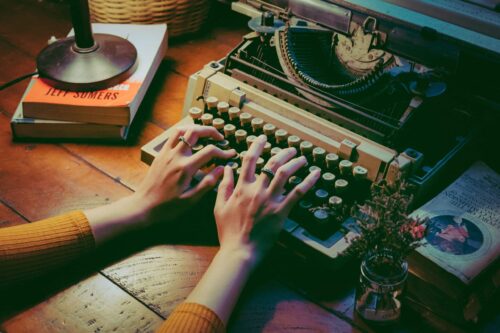 Jody Royer is a talented science fiction writer, book reviewer, and information technology professional based in Montreal, Canada. With years of experience in writing and IT, Jody offers unique insights and expertise in his various fields of interest.
How To Find Your Own Writing Style: 5 Tips
Here are some strategies to help you find your writing style:
Read extensively
One of the best ways to develop your writing style is to read. Read widely and diversely. Take note of the writing styles you enjoy and try to identify why you like them. Pay attention to sentence structure, pacing, word choice, and character development.
Write regularly
The more you write, the better you become at it. Set aside time every day to write. It doesn't have to be a lot; even a few minutes a day can make a difference. The more you practice, the more you will develop your writing style.
Experiment with different styles
Don't be afraid to experiment with different writing styles. Try writing in different genres or formats. Experiment with different sentence structures or word choices. The more you experiment, the more you will learn about your writing style.
Find your voice
Your writing style should be an extension of your personality. Try to write the way you speak. This will help you develop a unique voice that is authentic to you. Don't try to imitate other writers; find your own voice.
Edit and revise
Writing is a process. Don't be afraid to edit and revise your work. It's rare for a first draft to be perfect. Revising your work allows you to refine your writing style and make it even better.
Conclusion: Finding Your Writing Style
Finding your writing style takes time and effort, but it's worth it. Your writing style is what sets you apart from others and makes your work unique. By reading extensively, writing regularly, experimenting with different styles, finding your voice, and editing and revising your work, you can develop a writing style that is authentic and memorable.
So keep writing, keep reading, and keep experimenting. Your writing style will evolve and develop over time, and with practice, you'll find your voice.